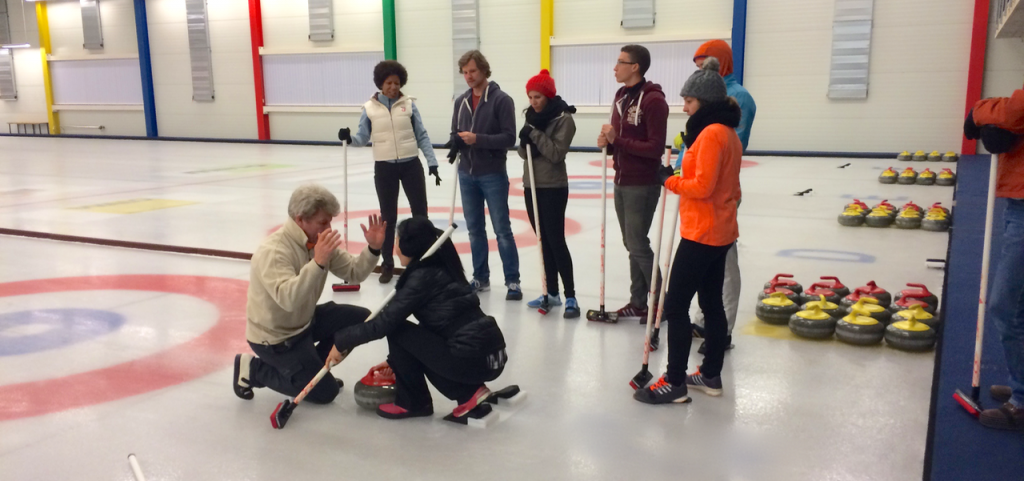 Alone or in a group, participate for free in one of our open days and come and discover curling with the help of our member curlers.
Experienced instructors will help you discover this technical, strategic… and a bit physical sport !
Come with clean shoes and no heels – sports shoes recommended. The club provide soles to clip under your shoes.
The minimum age required for children is 10 years old.